Recently, China Cement Network released the top 100 suppliers in the cement industry in 2021, and Tianjin Fiars Intelligent Technology Co., Ltd. was successfully selected.
The selection of the top 100 suppliers in China's cement industry is held by China Cement Network, which aims to show the latest achievements in the industry, set a benchmark, and condense the wisdom of the entire industry, continue to stimulate innovation vitality, and promote high-quality development of the industry. It is recognized by the cement industry Influential selection activities. Tianjin Fiars has won this honor for three consecutive years, which fully established Fields' leading position in the cement industry.
At the same time, Mr. Feng Jianguo, general manager of Tianjin Fiars, was recently elected as the first director of China Cement Association Supply Chain Branch.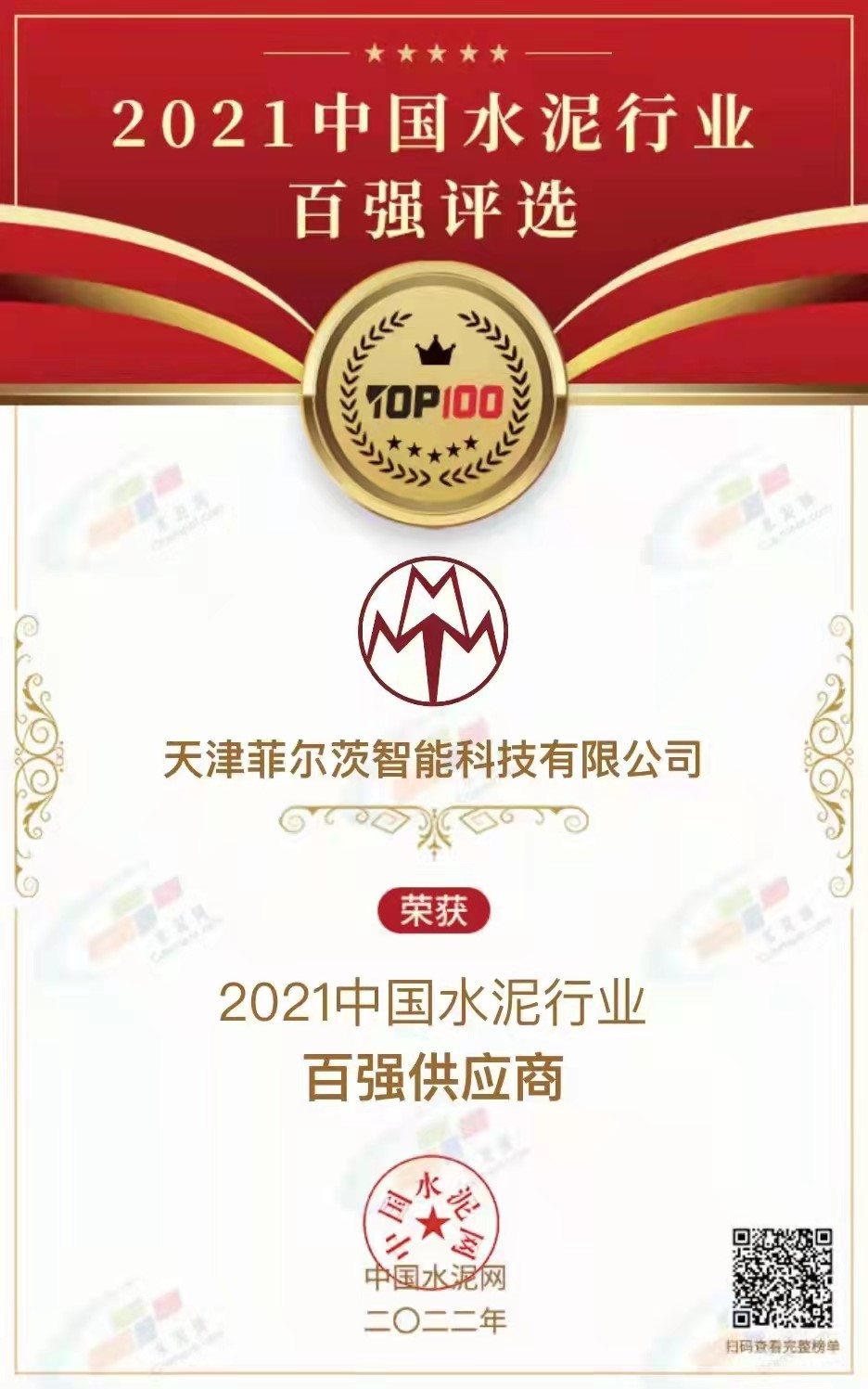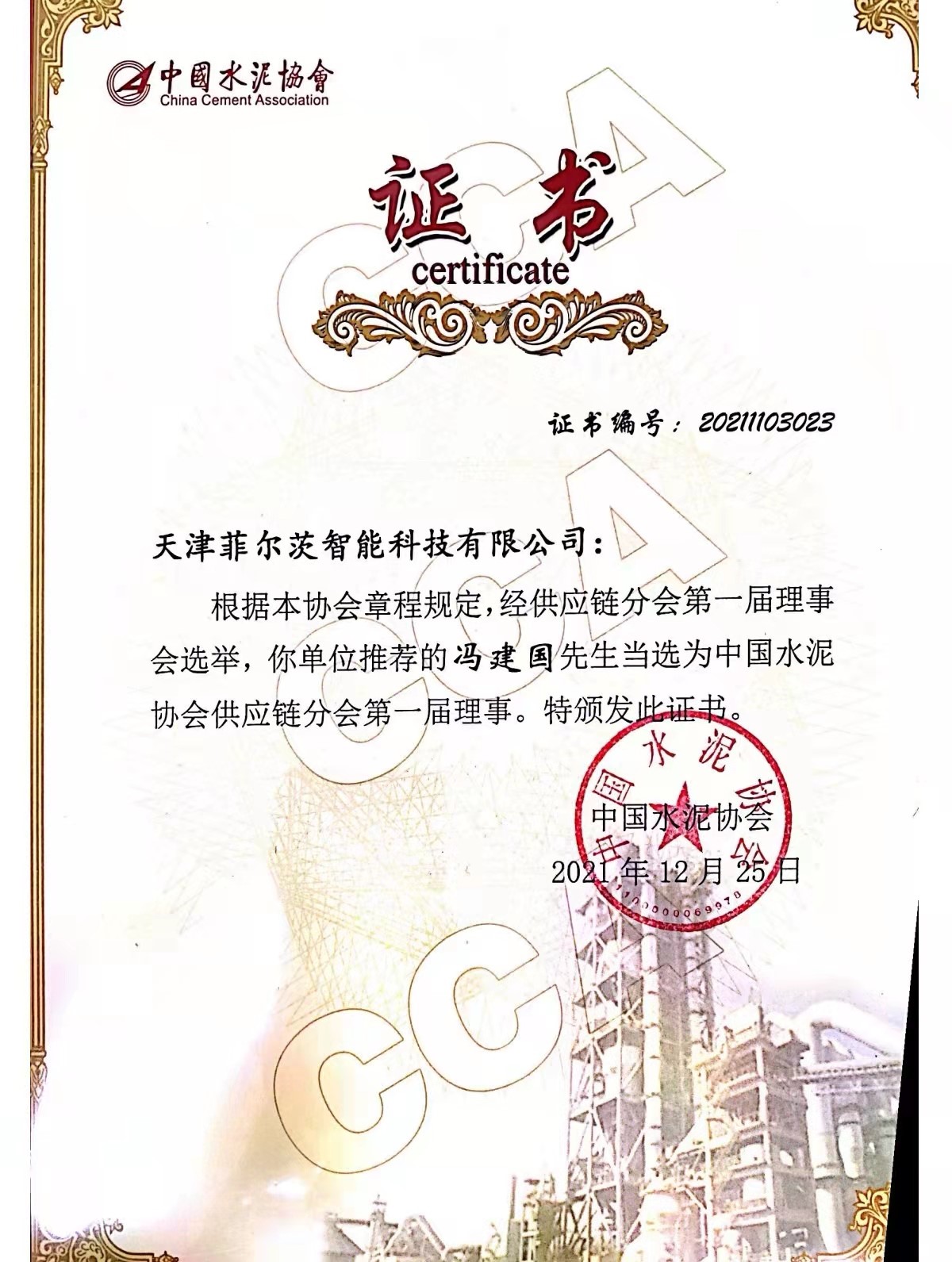 Since its establishment in 2015, Tianjin Fiars has been providing technical services of cement equipment, such as condition monitoring, non-destructive testing, welding repair, oil analysis, thermal calibration, spray dust suppression, warehouse cleaning robots, equipment intelligent online monitoring systems, etc. It has obtained a number of technical patents, and established a closed-loop full-chain business of "hardware + data + industrial services" from equipment spare parts supply, to fault diagnosis, and then to fault resolution services. The equipment intelligent monitoring and fault diagnosis system, warehouse cleaning equipment, and environmental protection equipment (customized spray dust suppression system) developed by Tianjin Firas have been widely used in Jidong Cement, Tibet Tianlu, CNBM South Cement, Southwest Cement and other projects.
Tianjin Fields has always adhered to the concept of "professionalism, focus and sharing", constantly improving ourself, and striving to bring better services to customers, and making your equipment more reliable, efficient and intelligent!
---
Post time: Mar-09-2022