Recently, the Ministry of Emergency Management of the People's Republic of China released the "2021 List of First-Class Enterprises of Safety Production Standardization in the Industry and Trade Industry". Jidong Heidelberg (Fufeng) Cement Co., Ltd. and Inner Mongolia Yili Jidong Cement Co., Ltd. are on the list!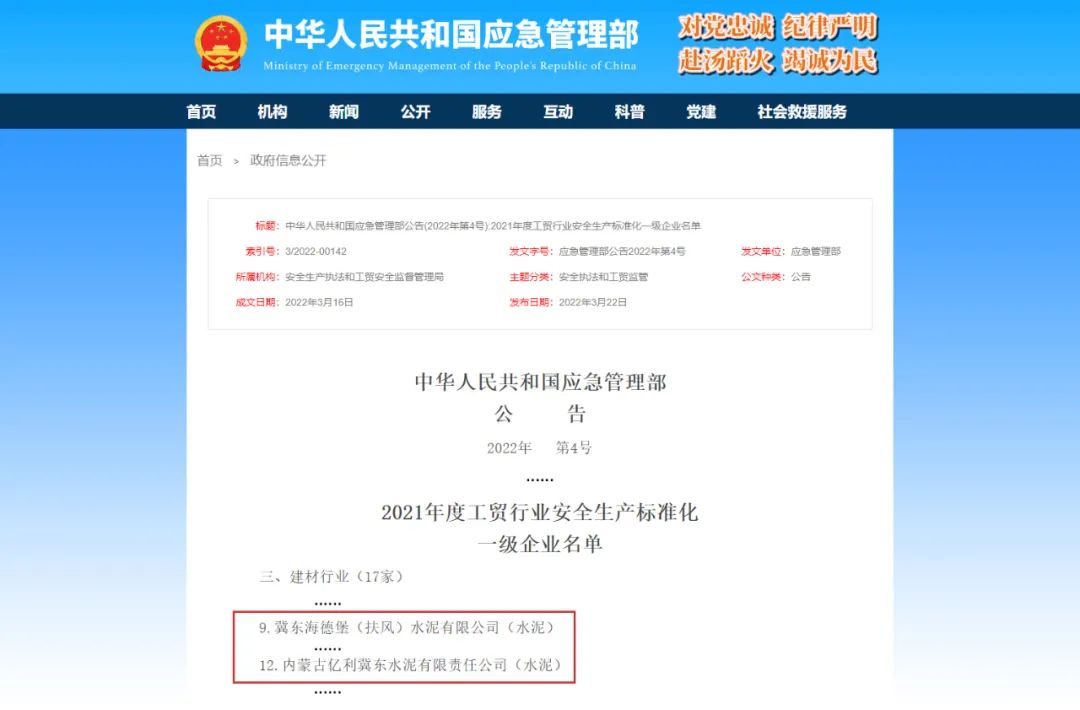 Fufeng Company adheres to the safety production policy of "safety first, prevention first, and comprehensive management", formulates the "implementation plan for the first-level compliance of safety production standardization", establishes a leading group for safety production standardization, implements the main responsibility of safety production, and establishes continuous improvement and long-term mechanism for safe production. Taking the improvement of the safety management system, the implementation of the safety production responsibility system and the training operation procedures as the starting point, Fufeng Company carries out risk management and hidden danger investigation and management, and promote the comprehensive upgrade of safety management; we adopt the management model of "planning, implementation, inspection, improvement". Also we invested special funds for safety management to upgrade the safety protection of equipment and facilities, improved more than 130 safety production responsibility systems, more than 80 rules and regulations, more than 160 safety operation procedures, and 29 emergency plans; carried out safety education and training for more than 5,100 people. Through the development of activities such as safety knowledge competitions, speech competitions, job skills competitions, job risk identification competitions, emergency drills, etc., to effectively improve employees' safety awareness and skills, and to provide guarantees for the creation of first-class enterprises of safety production standardization.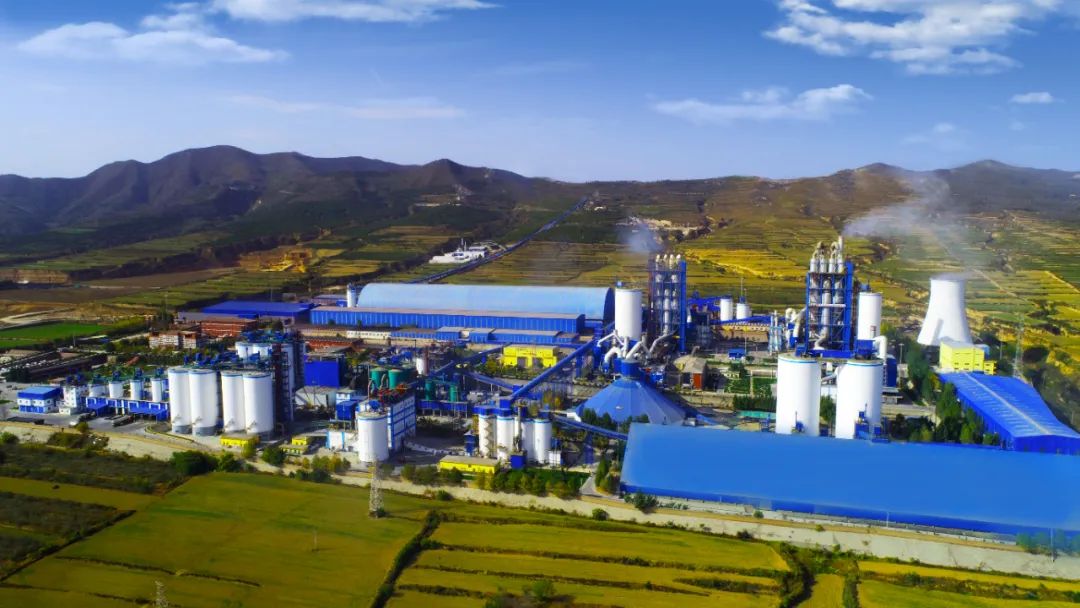 Yili compamy adheres to the standards of "safety responsibility grid, production management standardization, publicity and training diversification, management system integration, and responsibility for hidden danger rectification". We establish a top-down, full-staff participation standardized management network, and formulate and modify a total of 93 safety production systems, to ensure the applicability of the system, hold regular safety meetings, summarize experience, feedback problems, implement work tasks to each person in charge, carry out safety education and training 7 times, covering more than 4,600 person-times, send employees to visit excellent enterprises and learn typical practices; establish a ledger for the investigation and rectification of hidden dangers in production safety, and implement a long-term working mechanism of simultaneous safety inspection and rectification of hidden dangers. A total of more than 60 safety inspections have been carried out, and more than 1,800 hidden dangers have been rectified; The "Implementation Measures for Safety and Environmental Protection" calls on all employees to strive to be "safety patrollers" to ensure the stable production and the continuous improvement of employees' safety awareness.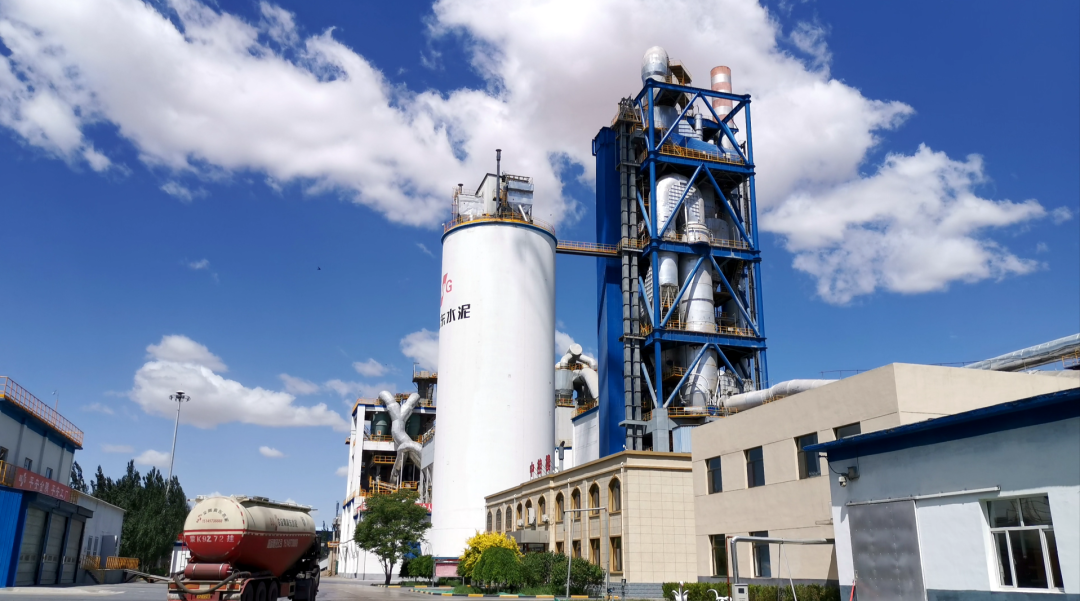 In the future, Jidong Cement will be guided by the strategic concept of "Four Developments", adhere to the safety concept of "people-oriented, life first", widely publicize the core concept and system connotation of the group's safety and environmental protection culture, consolidate the basic management of safety, and promote the institutionalization of safety management, standardization, refinement, and continuously improve the company's overall safety management level.
---
Post time: Apr-14-2022